You might think that there is just ONE major governing body that sets all the standards and regulations for motorized vehicles, but that's not the case at all. There are numerous national and worldwide agencies which make it their business to test and evaluate every component that goes into the production of just about anything. And while the results don't equate to laws, there is a strong tendency in the industry to heed the advice. Some organizations like SAE are non-governmental; some are state and federal agencies that wield the power and demand lawful compliance. Extreme Tactical Dynamics makes sure that our products not only meet, but exceed the standards set by several of these agencies regarding emergency lights.
The Society of Automotive Engineers (SAE)
SAE International LogoThe Society of Automotive Engineers (SAE) is an esteemed group of highly qualified scientists and engineers who volunteer their time to conduct research and establish design requirements for almost every part of aerospace and ground vehicles. The 128,000 international members develop test procedures, set guidelines, and performance requirements, but they are not a governing agency. They set and revise thousands and thousands of standards as the industry evolves. Two examples of these are the SAE-J595 and SAE-J845 Standards, both common to emergency lights. The first deals with the general requirements for flashing warning lamps for use on authorized emergency, maintenance, and service vehicles. The standard provides very specific guidelines covering every flashing feature of a light. The SAE-J845 relates to the photometric test procedure, and deals with the optical warning device class definitions that differentiate between omnidirectional and selective coverage devices. The emergency lights of ETD exceed both of these standards.
The California Code of Regulations
The California Code of Regulations is a state agency with muscle; it's the toughest around. Title 13 for Motorized Vehicles is subdivided into many sections, each covering a specific area. Division 2--Department of California Highway Patrol (CHIPS); Chapter 2-- Lighting Equipment, and finally Article 22--Warning Lights brings us to Emergency Light regulations. The CCR Title 13, Article 22 requires 70 flashes/minute minimum for emergency vehicles. There are specific color requirements for Class A through E for California as well. California has devised its codes, as has every state, that regulate just about everything. ETD follows California's Title 13-Article 22 lead in setting the standard of excellence for its strobe lights because many states use California's high standard as their own.
The European Committee for Electrotechnical Standardization (CENELEC)
CENELEC was created by the European Community to ensure a safe environment for its citizens both in the private and public sectors. CENELEC is a nonprofit technical organization set up under Belgian law. It was created in 1973. The EU is committed to improving both society and business; they believe that adhering to standards and ratings protect workers, consumers, and the environment. They realize that high-quality products ensure efficient, high-performance output which supports trade and economic success. One such EU standard that ETD guarantees for its emergency lights is the IP-67 rating which sets the parameters for particle and moisture contamination of a product. If a produce has a '67' rating that means that it's sealed to keep out particles like dust and dirt even at high wind speeds. It also classifies a product as waterproof to a depth of 1 meter (39.37 inches) if submerged. Superior emergency lights meet or exceed this rating for they MUST efficiently operate under all diverse situations AND through all kinds of weather conditions.
7102
series of beacon have been approve SAE J845. Well meet market's need and reliable.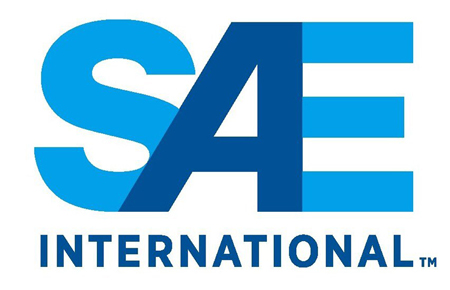 Keyworkds: (
7" headlights, 7" head light, 7" 4x4 led spotlights
)




Sanmak Lighting CO., LTD.
Address: Block 3, Chuangfu Industry Zone, Lihe Rd, Nanhai District, Foshan, China.
Tel: +86-757-81248088
Fax: +86-757-81248099
Email: info@sanmak.com
Web: http://www.sanmak.com