Based on the industry forefront of auto industry,oriented by science and technology,Sanmak Lighting devote to greenery,safer,
high efficiency,energy-saving products with experienced development group. Sanmak have own SMT workshop to keep our quality.Below is SMT progress.
Step1:LED Display PCB Printing.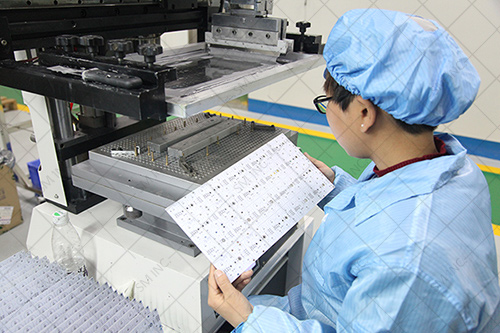 Semi-auto Printing Machine
Model No.:Mindray 350
Sanmak make a stainless board to match each PCB board.We do not use auto-printing machine to keep quality control.
We could accurately mark the device mounting place on PCB board by special paint on the board. Then it can be exactly painted by their right positions.
Step2:LED Display PCB Auto SMD Process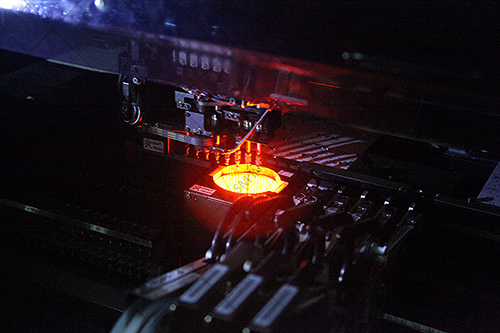 Model No.:YAMAHA YV100X
Function:Soldering Point Checking and Electronic Component inspection We call this machine SMT Machine or
High-Speed Chip Shooter,which is imported from Japan With quadruple head and multi-laser alignment the placement race is 13,200cph;
Placement accuracy is ±50µm (5 Sigma). It makes the LED chip mounted with high efficiency and accuracy.
Step3:LED Display PCB Re-flow Soldering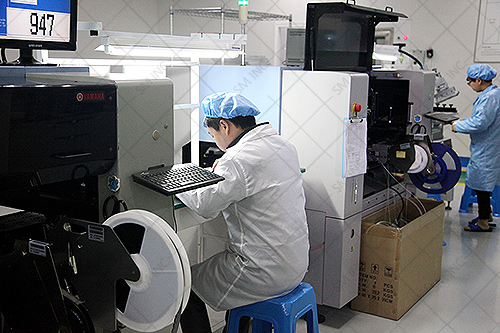 Lead-free Reflow Soldering Machine
Model No. :Mindray YX1225
We call this machine Lead-free Re-flow Soldering Machine,which imported from Japan. It will solder the device on PCB board,
which have been mounted by SMT machine. After the re-flow soldering, it could be double ensured all the PCB board have well soldered.
It has 8 temperature areas to ensure the better soldering quality and less destroy for PCB caused by strock.
Step4:LED PCB board quality checking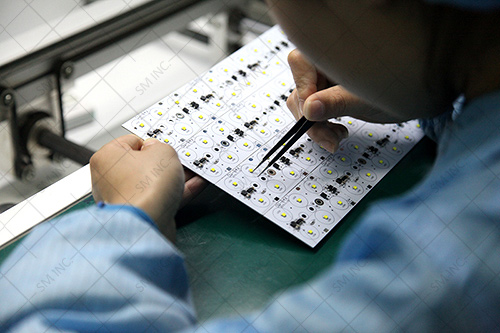 Seeing is believing.We check every LED chip and PCB board by ourselves.Sanmak keep our word to customers:
offer best service in terms of consulting,delivery and quality of our products.